Our cohousing projects currently in development are below.
We also provide design and consulting services to others.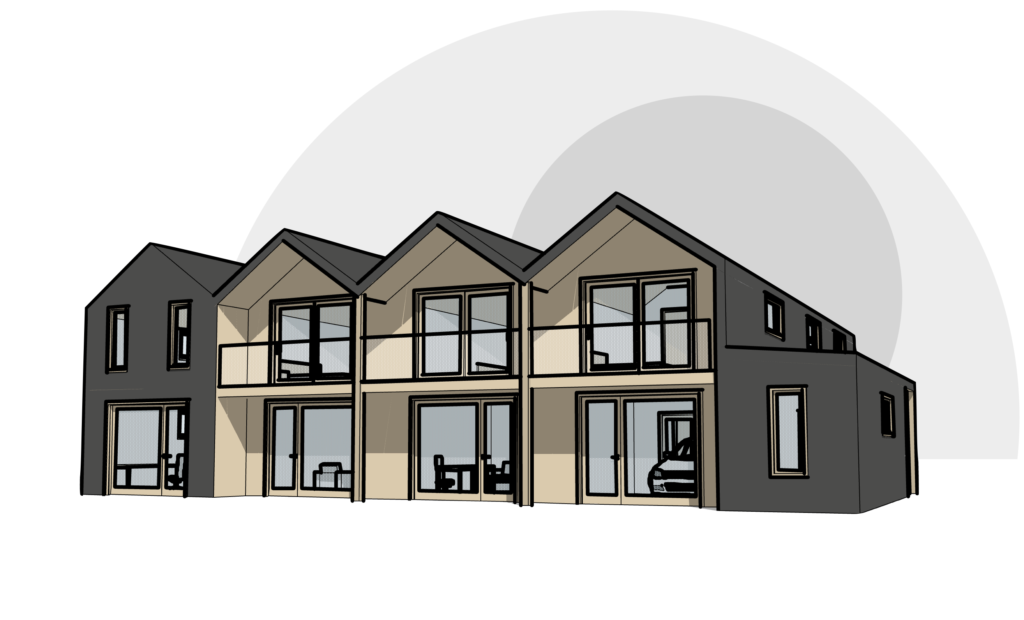 Cohouses
Co-house is a single dwelling, with floor plan designed to enable by simple closure of some doors the creation of several large, acoustically and visually isolated studio townhouses. These units may be further partitioned into separate rooms by cabinetry. No building work or permits are required. Each unit has a private garage, which may be used for a workshop, home office or home-based business. The building is owned by a private company, which is owned by its occupants. Occupant shares may be freely sold.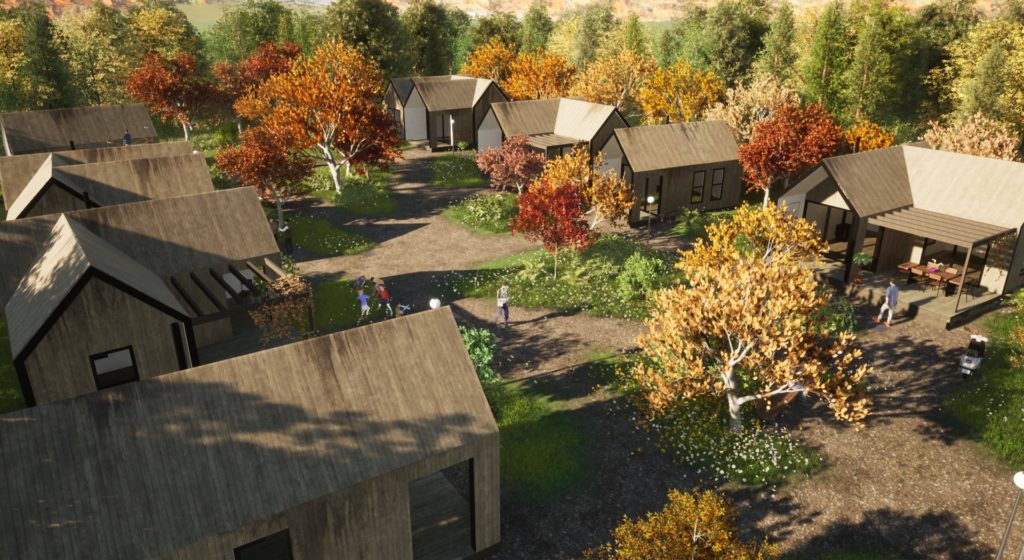 Ecovillages
Our vision is a dense network of compact urban forms, villages and hamlets, surrounded by a band of productive, neatly organised cultural land. The country in between these settlements could then be preserved in its natural state, though consistently monitored and maintained. Utilising both traditional and contemporary practices, this would lead to neigh elimination of large scale fires and environmental degradation.
Design guidelines
Inevitably, those magical, picturesque villages and towns that keep appearing in photographs, films and paintings have things in common: consistent aesthetic according to specific local conditions, strong identity and rich traditions and culture shared across many generations. Some are also blessed by breathtaking natural scenery. In the spirit of complementary architecture, we're look for nothing less.
The developments are community building projects designed to grow organically and harmoniously, with each member's voice heard.
About the architect
Development principles
Below are some of our emerging principles.
Architecture
Inspired by the enduring beauty picturesque historic towns, our buildings speak a common design language, utilising local materials and sustainable design principles.
Urban design
A compact building array informed by proven, well functioning historical and contemporary models will afford residents both good privacy and social interaction.
Cost and funding
We believe it possible for our residents to attain a modest home ownership for a fraction of the cost of a budget project home.
Local economy
We encourage home business and economy, such as professional services, online business, home industries, urban farming and food production.
People and community
Our developments welcome young people, families and the elderly alike, creating a naturally balanced community.
Bylaws and conflict resolution
Bylaws guide the daily operation of each development. Any conflict is treated as learning opportunity and resolved in a positive manner.